Shockwave therapy Warsaw
Rehmedicon is a multi-specialty clinic. In diagnostics and therapy, our doctors do not hesitate to use the most modern treatment methods of world medicine.
An innovative approach to the broadly understood treatment allows us to offer you a very wide range of medical services, to a much greater extent than an ordinary medical facility of this type can do. Since 2013, we are specialized in the use of shockwave therapy in rehabilitation, urology and aesthetic medicine.
Take advantage of our offer.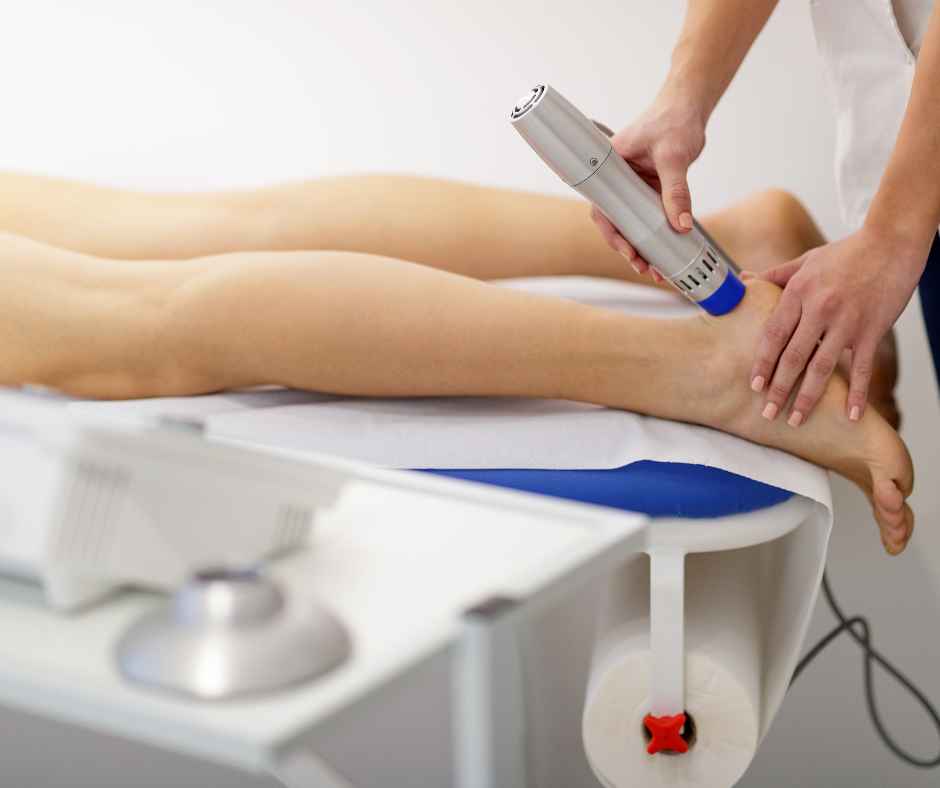 Shockwave therapy in rehabilitation
Shockwave therapy is most often used in rehabilitation, in the case of diseases of the musculoskeletal system. Shockwave treatments can be used on the knee, elbow, foot, hand and hip. Most often, however, shockwave treatment is used in patients suffering from heel spurs.
Shockwave therapy in urology
Shockwave therapy can also be used in urology. It is most often used in patients suffering from prostatitis, erectile dysfunction and Peyronie's disease. Shockwave treatments in urology are performed only on the basis of a referral issued by the patient's doctor.
Shockwave therapy in aesthetic medicine
Shockwave therapy is also used in aesthetic medicine. It is most often used in patients in the fight against cellulite and in the fight against scars and stretch marks.
Patients that were treated with the shockwave therapy
Shockwave therapy traetments made
At Rehmedicon, I used shock wave treatments for heel spurs. I highly recommend the entire team of physiotherapists. It's obvious they know what they're doing.
Very good rehabilitation, it helped me and I recommend it. At Rehmedicon, I used shock wave treatments for the heel spur. I am very pleased with the results.
I was on a shockwave with you I used this treatment many times in different facilities but it was definitely the best with you I highly recommend this place
Great prices. Professional service. No deadlines or queues. The best shockwave price in Warsaw (Without a referral, which can also cost in other offices). I recommend
MEET OUR TEAM
According to the adopted in Rehmedicon scheme, the shockwave treatment therapy is entrusted only to qualified personnel. Physiotherapists must have at least 6 months of experience performing a shockwave therapy under the supervision of an employee with a longer period of work before they start to perform the treatments on their own. This ensures high quality and effectiveness of the performed therapy while maintaining patient safety.
Shockwave therapy Opinions
Get to know the opinions of our patients who used shockwave treatments in our clinic
SHOCKWAVE THERAPY – WHAT IS IT AND WHAT ARE THE ADVANTAGES?
One of the more effective methods used in physical therapy and treatment of heel spurs is extracorporeal shock wave therapy (ESWT). The essence and specificity of this therapeutic therapy performed at NZOZ Rehmedicon in Warsaw is directing the pressure impulse to the site of a chronic disease. This action leads to the dissolution of calcium deposits, better vascularization of soft tissues and, as a result, pain relief in the area of ​​the calcaneus.
ESWT energy is transferred to the body through a special applicator with a gel applied to the skin, which is absorbed into the place of pain. The speed of propagation of the shock wave is greater than the speed of propagation of the acoustic wave in the material. The pressure released during its production ranges from 1-31 bar. The average range of action is approx. 12-13 cm, while the maximum possibility of penetration into the soft tissue is 4-7 cm. The pressure pulses are generated with a frequency of 1-22 Hz.
The most important benefits of shockwave heel spur therapy in Warsaw include:
no burden of the body with pharmacological agents,
regeneration of blood vessels in the area of ​​muscles and tendons,
improvement of blood circulation,
improvement of microcirculation and tissue metabolism,
dissolution of calcified fibroblasts,
maintaining the production of collagen,
reduction of tissue tension.
In the Rehmedicon medical facility located in Bielany near Żoliborz in Warsaw, the shock wave is offered to all patients with heel spur disease.